As the name implies, these careers are about generating income in a meaningful way that is compatible with your personal lifestyle goals.
Prime candidates for a lifestyle-friendly career include parents who want to work from home while raising children, baby boomers who still need to work but want to run their own show, and people who hate to waste hours every week commuting to and from their jobs.
Really, professionals of all ages determined to escape the restraints of the conventional workplace in exchange for greater control over their personal life and career trajectory choose lifestyle-friendly careers.
"Out-of-the-Box" Solutions
Not surprisingly, the majority of lifestyle-friendly work is developed outside the confines of corporate America. But that doesn't mean a lifestyle-friendly career is all fluff and no substance.
In fact, most people who pursue lifestyle careers apply their professional skills, passions and knowledge towards "serious" pursuits including entrepreneurial ventures, not-for-profit, consulting, writing or teaching, just to name a few.
Growing Alternatives
Thanks to advances in technology, the prevalence of home office equipment and opportunities generated by a 24/7 global economy, opportunities for working at home are increasing daily.
Consider the array of career options for writers. In the "old days" a person with strong writing skills could earn an income in a staff position with a company, as a teacher, or if really lucky, get a contract to publish a book.
Today that same writer could leverage the power of the new technology to write a blog, sell a line of informational products online, or self-publish their own novels, all the while working from their home.
Of course, you don't need to rely on advanced technology to pursue lifestyle-friendly work. Here are three examples clients of mine who have created lifestyle careers the "old-fashioned" way.
Mom looking for a better work-life balance:

Jill is a mom who wanted more time with her daughter than the demands of her corporate career allowed.

A music major in college, she decided to apply her love of music and her interest in working with children into three income streams:

Overseeing a music program for preschool students
Tteaching piano part-time at an elementary school
Offering private piano lessons to a handful of students in her neighborhood.

Today, she enjoys fulfilling work, a healthy income, and more time to spend with her daughter.

From wage slave to thriving entrepreneur:

Cara, a married woman in her thirties, had grown bored with her corporate career and believed that she could enjoy a much more fulfilling life as an entrepreneur.

After completing an assessment, we determined that Cara was most interested in combining her love of teaching and talent for public speaking (perfected while involved with Toastmasters) into a business as a speaking coach.

Following two years of planning, Cara quit her job and now generates income by delivering public speaking workshops to corporations, coaching private clients, and writing about public speaking on the web.

She works hard, but is relishing the thrill of being her own boss and the freedom of having more time for personal pursuits including extended vacations to India and other exotic locales.

From executive to activist:
For some people, a lifestyle career is less about working fewer hours and more about doing work that matters.
As Sarah, an advertising executive who went on to write grants for her local school district, told me during our first session, "I just don't care anymore whether I help to sell another box of cereal. Education is what I really care about."
Yes, she now earns less money that she did working 60+ hours a week. But she gets up every morning with a smile on her face and is home when her children need help with homework.
Sounds wonderful, but is it practical?
Clearly, not everyone is at a point in their lives when they can afford to quit their jobs and strike out on their own. The allure of a full benefits package and the peace of mind afforded by a steady paycheck can be hard to resist. But even if you can't work from home today, it is never too early to begin to explore your options and plan ahead for the future.
To Learn More About Work From Home:
More About Turning a Passion into Income:
More About Flexible Job Options:
---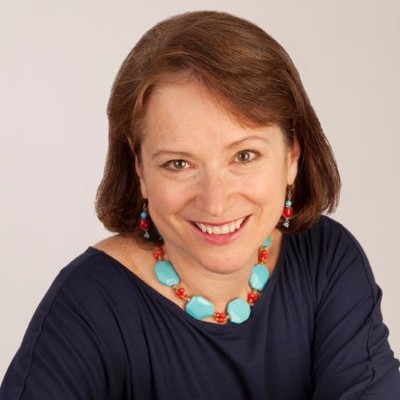 About the author…
Nancy Collamer, M.S., is a semi-retirement coach, speaker, and author of Second-Act Careers: 50+ Ways to Profit From Your Passions During Semi-Retirement. You can now download her free workbook called 25 Ways to Help You Identify Your Ideal Second Act on her website at MyLifestyleCareer.com (and you'll also receive her free bi-monthly newsletter).
More about this author…