When I talk to jobseekers about their career aspirations, they are sometimes tired of their current specialty.
They want to try something else.
Anything else.
Ever seen a job posting for "Anything"? No. They don't exist.
Unfortunately, being a "generalist" really doesn't work anymore.
Hiring managers and recruiters are not big fans of the "I can do anything" response to the question "What are you looking to do next in your career?"
Typically, hiring managers are looking for someone with very specific skills for a very specific job.
The question then becomes, "What are you qualified to do?" You might have to start over with new training or internship programs to get your foot in the door in a new field.
What Do I Want in a Job?
Often, the biggest challenge is figuring out what job you actually want, not finding the job.
What you want should be closely tied to your past experience so it isn't viewed as too much of a leap across job boundaries.
For example, I have had clients who are willing to interview Quality Engineers who have worked in manufacturing environments but not had the specific industry exposure of plastic products required.
I have also had clients who have agreed to interview Software Developers with similar skills sets to their requirements, as long as the candidate has a proven track record of learning new programming languages.
Note that, in both of those cases, there is still a strong connection to past experience.
This connection to past experience is not quite enough to specify what you are looking for when talking to a recruiter. Nor can most recruiters figure this out for you.
Choosing your next job and career path is a very personal decision. Employers and recruiters want to talk to candidates who have already decided what they want to do.
Making a job or career change is usually easiest within the current company because that employer already knows you and your work.
Determine Your Likes/Dislikes
I often recommend that job seekers conduct the following 5-step exercise:
Identify your 7 favorite job attributes.

Think of all the things you've liked to do in the past both when you were working and when you were not working. Write very short (one to five words) descriptions of those things on a blank sheet of paper — as many as you can think of.

Even if some of those activities had little to do with your actual job description (i.e., bookkeeping, designing training, writing user documentation, implementing internal marketing programs, working on IT project teams). Highlight the top seven favorites on the page.

Also identify what you hate to do.

Write down all the things you've done that you never want to do again. Put these on a separate sheet of paper.

Find the jobs that include your top job attributes.

Research job descriptions on a job board, like CareerBuilder or Indeed.com by searching for jobs that include your top seven job attributes (stretch to the top ten, if necessary).

Research the job responsibilities with your favorite attributes.

Identify the jobs that appeal to you (save them if you can or cut and paste into your own document). Note the job titles and employer names.

Don't lock down on job titles quite yet. Look for responsibilities you like, not titles (as those sometimes can change from company to company, industry to industry). Feel free to also use past job descriptions you've had if they were ideal jobs for you.

Rank the responsibilities.

Capture one long list of bulleted responsibilities and rank them from most appealing to least appealing.
Now, you have a better understanding of the jobs you would enjoy doing.
Write an Ideal Job Description
With all this work done, you can then write your ideal job description. You can add a title, but again, this might be constraining.
Make sure the job description covers the following:
Day-to-day tasks.
Long term deliverables.
Managerial responsibilities (does it have direct reports?).
Financial tasks (if any).
Application of required skills (what are the deliverables—are they tangible or theoretical?).
Be sure to exclude all of the things on your never-want-to-do-again list.
Compare your ideal job description with the job descriptions you have found and saved. Then, look at the job titles used most often for the jobs that seemed like good fits.
Choose one to three job titles that seem to be most appropriate for you, and note the industries and employers they represent.
With this "ideal job description," you can present to hiring managers and recruiters not just a resume, but also the kind of role you are looking for. And hopefully, you'll have a job description that you are very qualified for and matches closely to what they hire. If it does not, keep looking for other decision-makers that do.
Be sure to know your location and salary requirements before talking with recruiters, too. The more information you can share, the better they can answer the question, "Do they place candidates in jobs like the one you are searching for?"
The Bottom Line on How to Figure Out What You Want in a Job
The obvious purpose in all this effort is to have a concrete idea of what you want. Compare your ideal job description with the job postings you find so you can easily focus on jobs that are in (or near) your area of expertise.
To some, this is easy or common sense.
To others, the exercise serves as a benchmarking exercise to see where you are in your career and gauge where it is going. Or should go in the future.
For others, this can even be a wake-up call that they need to start exploring more marketable skill sets to keep up with the ever-changing job market.
There are endless possibilities out there for those who do their homework and discover new avenues to explore. And it all starts with knowing what you want, and wanting what you know.
More About Changing Your Career:
---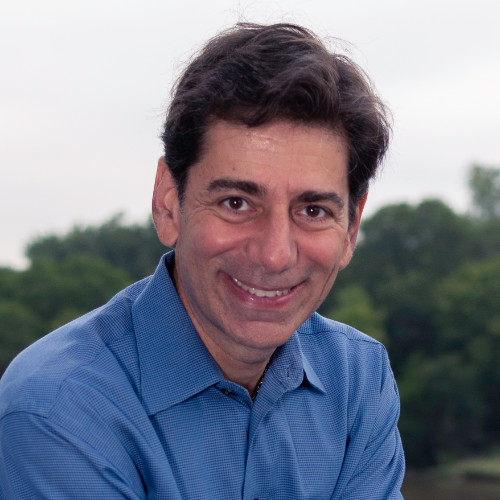 About the author…
Job-Hunt's Working with Recruiters Expert Jeff Lipschultz is a 20+ year veteran in management, hiring, and recruiting of all types of business and technical professionals. He has worked in industries ranging from telecom to transportation to dotcom. Jeff is a founding partner of A-List Solutions, a Dallas-based recruiting and employment consulting company. Learn more about him through his company site alistsolutions.com. Follow Jeff on LinkedIn and on Twitter (@JLipschultz).
More about this author…