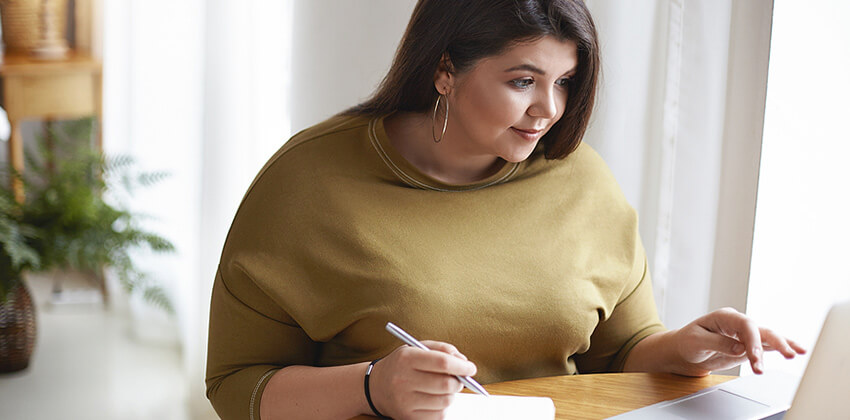 Smart job seekers know to research a company.
While Google is the best place to start, you can pick up a great deal of information from other sources.
You may have used the company's website, Glassdoor, or even spoken to people you know who work for the company.
You can learn a lot about a company by seeing what they post on Facebook.
So, a smart strategy for interview preparation is to check out the company's Facebook page, too.
Why Are Companies Visible on Facebook?
Facebook is the most popular social network in terms of number of users and time spent on the platform. Companies know this and use Facebook business and/or career pages to recruit for jobs for several reasons:
Facebook enables companies to communicate directly (and personally) with potential candidates.
It's easy to share job postings on Facebook, and this translates into greater visibility for the company.
Best of all, even people who aren't actively searching for a new job may see friends sharing jobs or talking about their company in Facebook status updates.
Why Conduct Research on Facebook
Researching potential employers helps you determine if it's a business you would be proud to work for. It also helps you assess the workplace culture to see if you'll fit in.
There are many factors you need to consider before taking a new job. It's better to research the company to find out the good and the bad BEFORE you accept the job.
Facebook is just one more place you can look to gain insight and information about companies.
7 Ways to Research an Employer on Facebook
With over 2.5 billion members, Facebook is a gigantic collection of information and opinions which makes it an excellent source of information for your job search. Check out that employer before you apply or, definitely, before your interview, to see if it is worth your time.
  1. Examine the Company Page and the Company's Jobs Pages  
Search for the company name in the Facebook search bar, and also search for the company name plus "jobs" to see if they have a separate page dedicated to careers and job postings.
NOTE: Look for the

, as in this Google Company page. The checkmark is Facebook's "verification badge" which means that Facebook has confirmed that the page does belong to the organization it claims to represent.
Not all companies have a Facebook page, and fewer still will have a Jobs page on Facebook as we can see that Google does have on the left.
If a company does have a Jobs page, they are putting in the extra effort because they want to give potential employees a glimpse of what it is like to work there.
When viewing the company's page on Facebook you can see many interesting bits of information:
Status updates shared by the company.
If any of your friends have liked the page.
Facebook pages the company has liked which will show who the company supports.
Note: Make sure you are viewing the official or verified company page. You'll see a blue circle with a check next to the company name if the page and Facebook have verified it, as you see on this image. If you don't see that check, you are not viewing a page run by the company.
  2. Research the Company Culture  
One way to assess a company's culture is by seeing what the company posts on their Facebook page. There are photos, videos, events and possibly jobs posted. Scan them all. Some will be posted by the company and some may be posted by Facebook members.
Some companies feature stories about employees and the work those employees do.
Some show photos and videos of company events, employees on the job, and even projects the company supports in the community.
These multimedia posts are designed to provide you with a glimpse of what it's like to work for a company, the types of people who work there and what initiatives the company supports.
  3. Check Out In-Person and Virtual Events  
Hosting in-person events is another way companies get the word out about who they are and what they do. These events can be expensive to host, but are well worth the investment if they attract new business and potential employees.
Virtual events are less costly and still allow the company to interact with many people. Facebook Live, sharing live video and real-time chat on Facebook, is used as a recruiting tool.
Below is a look at the recent events Google Careers' page which has Past Events listed. Above this is the Upcoming Events section where you may find opportunities to attend.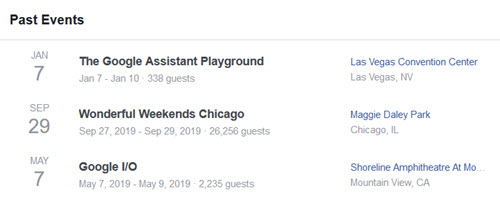 4. View Company Jobs Published on Facebook  
Some companies may opt to post open job opportunities on Facebook. Look for the Jobs tab in the left column of the company page, as shown for Google above, or review the posts on the company's home page announcing job opportunities.
The company may provide the option to apply directly through Facebook, or send you to their online job portal.
  5. Look for Other Related Company Pages  
Larger employers or those who are savvy about recruiting on Facebook may have another company page named "[Employer Name] Careers."
They may have company pages for different parts of a large organization or even for different locations.
Again, look for the blue checkmark as seen in the Target Careers company page image on the left to be sure that the page has been confirmed by Facebook to be run by the company named.
Be very cautious if you don't see that blue checkmark! The page is likely not run by someone from that employer, so don't click to apply for any jobs — the page could be a job scam to collect information from you.
  6. See What May Be Available in the Community Section  
Some companies allow the public to post on their page. You may also find a list of your Facebook friends who "Like" this company.
It's an opportunity to highlight visitor pictures and posts, customer feedback, and address questions.
There are two ways a post can end up in the page's community section:
When someone tags or mentions the company publicly in a Facebook status, the post will appear in the community section.
When the company has allowed visitors to post to the page, that post will also appear in the community section.
How responsive is the company to these community posts? It may give you an idea of the company's communication style or culture. Here's an example of photos inside Zappos' community.
  7. Notice the People Who Mentioned the Company  
Another way to research a company is to see what people are saying about the company in their status updates.
When you search for a company, you can also see posts mentioning the company. You will see public posts and also posts from your friends that mention the company.
Consider these updates as a form of customer review or feedback. If any of your friends have mentioned the company, you may want to contact them directly to follow up on the comment made and to learn more about what they know about the company.
Next Steps: Interact Directly with the Company
One of the top frustrations of many job seekers is lack of response to applications or emails. Facebook pages allow you to comment on a post and ask questions.
But before you do leave a comment, make sure your Facebook profile is in top shape for your job search!
Learn more about how to prepare your Facebook profile for job search by reading this: Optimize Your Personal Facebook Profile: Your NEW Resume.
Also check out How to Use Facebook to Prepare for an Interview plus, for tips on using Google and LinkedIn, Pre-Interview Preparation.
More About Research for Successful Job Search
---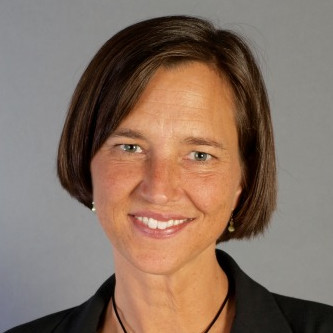 About the author…
Hannah Morgan, Job-Hunt's Social Media Job Search Expert, maximizes her own personal branding and online visibility using social media platforms. She is a job search strategist and founder of CareerSherpa.net. Selected by LinkedIn as a "Top Voice for Job Search and Careers," follow Hannah on LinkedIn. Also, follow and connect with Hannah on Twitter (@careersherpa) and Facebook (Career Sherpa). To read more articles on how to use social media for job search, visit her site: Careersherpa.net.
More about this author…