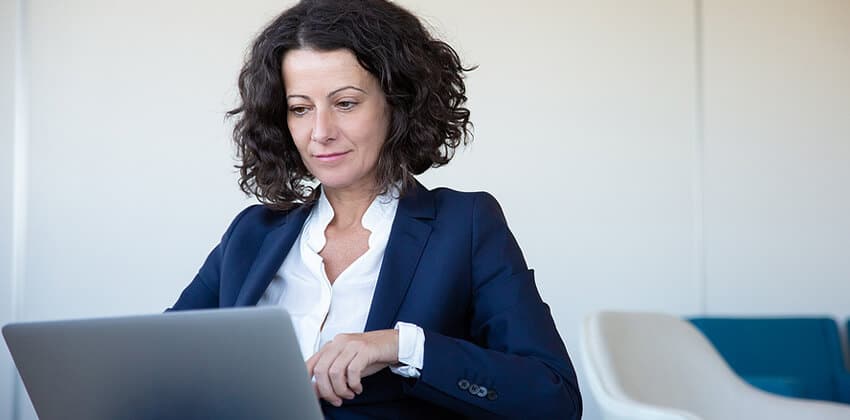 Executives run the whole organization or a part of it (and organizational size can be irrelevant).
Few of these positions exist, obviously, and the process for landing one of these positions is often substantially different than landing a lower-level position.
So this Guide to Executive Job Search should help you if you are looking for jobs at that level (or hoping to grow to that level).
Although these job titles can vary widely (see below), a 2011 study by the Harvard Business Review found that, regardless of executive's title, the best skills for successful executives were leadership skills.
Executive Job Search
Even if you are not — yet — officially an "executive," learning the job search methods appropriate for executives can be very helpful because many of the goals and strategies used are effective for job seekers at every level.
Executive positions are recruited quite differently than other positions.
If your long-term goal is to become an executive, learning the methods executives use to find employment can help you jump on that "fast track" to one of those big jobs a bit sooner than some of your competitors.
Typically, the best approach today is to decide your targets before you launch. Which companies look interesting to you, have processes, products, and/or services you think could be improved with a good payoff? Or which are already leaders and would be ideal places to work?
Adjust your usual career tools:
Keep your LinkedIn Profile up-to-date with your current job title (executive level or almost-executive) and your professional accomplishments as well as the accomplishments of the organizations you lead, regardless of the size of the organization.
Expand your LinkedIn network to increase your visibility inside LinkedIn, the "happy hunting ground" for head hunters.
Be sure that your current organization has an active and visible Company profile on LinkedIn, if there isn't one already, hopefully promoting the products and services as well as highlighting the success of the organization..
When you need a resume, be sure it is an executive-level resumes. Executive resumes are similar to — but substantially different from — a typical professional's resume, just as the hiring process is different.
Know the job level and title you want as well as the part of the organization you want to lead, if you aren't interested in running the whole organization.
"Executive" Job Titles
Typically, when we think of executives, we think of people who head major functions in large corporations, like finance, operations, marketing, and information systems.
Usually in very large corporations, the titles include these standard "c-suite" or "c level" job titles depending on the part of the organization managed by the executive. Some of the executive titles currently in use include:
CEO – Chief Executive Officer
President
COO – Chief Operations Office
CFO – Chief Financial Officer
CMO – Chief Marketing Officer
CIO – Chief Information Officer
CTO – Chief Technology Officer or Chief Talent Officer
CAO – Chief Administration Officer
CSO – Chief Sales Officer
CPO – Chief People Officer or Chief Human Resources Officer or VP of Human Resources
CCO – Chief Customer Officer
Controller or Treasurer
General Counsel
The various levels of vice president are also considered to be executives.  Those titles range down from Executive Vice President and Vice President, to Associate Vice President and Assistant Vice president.
Nonprofit, government, and education organizations also have executives although the job titles used may be the same or different from the corporate titles listed, including Executive Director, Dean, and Secretary (as in Secretary of State, Secretary of Defense, etc.).
Why Are Job Titles Important?
In addition to the signal of organizational seniority, power, and influence, job titles are very important keywords.
When search committees are looking for people to consider for executive positions, they search on the job titles of people who could be qualified to move up to (or further up in) executive jobs.
Pre-executive titles include:
Director
General Manager
Regional Manager, Division Manager
Senior Advisor
Partner
Major, Captain
Master Sargent, Master Chief
Senior Consultant
Leader
Owner
Make yourself visible (LinkedIn and other appropriate professional organizations), focused on supporting your current job and keeping your successes and accomplishments current and visible.
Read on for advice on how to answer why are you leaving your current job.
More About Successful Executive Job Search:
---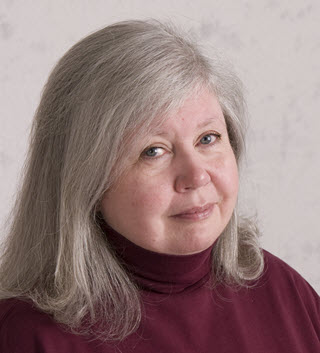 About the author…
Online job search expert Susan P. Joyce has been observing the online job search world and teaching online job search skills since 1995. A veteran of the United States Marine Corps and a recent Visiting Scholar at the MIT Sloan School of Management, Susan is a two-time layoff "graduate" who has worked in human resources at Harvard University and in a compensation consulting firm. Since 1998, Susan has been editor and publisher of Job-Hunt.org. Follow Susan on Twitter at @jobhuntorg and on Facebook, LinkedIn.
More about this author…