A "corporate alumni group" is a group of people who have worked for the same employer.
These groups exist for colleges, universities, nonprofits, and governmental organizations, in addition to corporations.
Members may not have all worked together at the same time, but they did all work — at some point — for the employer named in the group.
And that employer may, or may not, still be in business.
Corporate alumni groups are excellent for connecting with old friends, former co-workers and colleagues, as well as former managers or bosses, and even people who simply share the common experience of working for the same company / organization.
If you think you don't have a network, check out corporate alumni groups. You will find the beginning of your network there.
How Corporate Alumni Groups Work
Corporate/Company alumni networking groups seem to fall into three major categories:
Independent groups created and run by members.
Groups sponsored and/or funded by the former employer.
Groups which are owned and managed by the employer.
The same company may have several alumni networking groups, including both independent and sponsored or owned groups. A group may have a website, a mailing list (and newsletter), meetings (pre- and post-COVID-19, hopefully), and other benefits, depending on the group.
A company sponsored/owned group is usually connected with the employer's recruiting and sales organizations and is often used both to encourage former employees to return (a.k.a. "boomerangs") and also to encourage former employees to refer business opportunities and, also, job candidates.
Some alumni groups include current employees as well as former employees, but most groups are for former employees.
  Finding a Corporate Alumni Networking Group  
Today, you have many options for finding corporate alumni groups.
Google searchStart with a simple Google search like this "[employer name] alumni" or "[employer name] alumni network" with the quotation marks. For example, you would search using this search term — "Microsoft alumni network" — if you had worked for Microsoft. Google will show you results which can include a website, social media, or other visibility.
LinkedIn GroupsMany corporate alumni groups have been formed in LinkedIn. The best way to find them is to log into LinkedIn.Then, type either of the queries above — like "[employer name] alumni network" — into the LinkedIn search box. If you don't see a group name, click on the "More" button at the top of the page (if visible), and select "Groups."
Facebook GroupsMany corporate alumni groups have also been formed in Facebook, the world's largest social network. Use Facebook's search bar, or you can find Groups by searching Google using this query –"[employer name] alumni network" site:facebook.com
  Benefits of a Corporate Alumni Networking Group  
When you belong to one of these groups, it is a great network of people who know you and can refer / recommend you for new jobs and also support you in your job search activities and networking.  And vice versa!
I have spoken with many, many people in new jobs who are in those new jobs because a former manager or colleague called them and asked them to submit a resume at the new employer.  When this happens to you, you become an employee referral! 
Employee referrals are, by far, the favorite way for most employers to hire new staff.
People who have worked together usually get to know each other fairly well, and can provide very good connections for finding that next job. Working together gives you good insight into how well they work, how they interact with other employees and handle difficult situations.  It also gives them similar insight about you.
And, if they don't know all of those things about you, they may know someone who does know you well enough to understand how well you might fit.
  Linkedin Corporate Alumni Networking  
In addition to LinkedIn Groups, you can find other alumni who are members of LinkedIn.
Using LinkedIn's search function, search for people using many "filters." The most useful filter for finding other alumni is the "Past companies" search filter.
Type in the name of the former employer into the Past companies box or select it from the list below that box. LinkedIn will show you people in your network (1st, 2nd, or 3rd level) who worked for that employer. Then,
Look for people who work for one of your target employers by adding that employer to the "Current company" filter.
Add other filters that are important to you, like location.
Then, reach out via LinkedIn messaging or email to connect or reconnect
Depending on the size of the organization, these connections can encompass hundreds or thousands of people. These connections do not need to be limited only to those people who worked there when you worked there.
  Alumni Networking for Your Job Search  
Getting and staying in touch with members of your corporate alumni network is very good for your job search and your career. When your network stays "warm" and live, people remember that last discussion about what you are doing now and what might interest you.
In your job search, these connections may contact you when they see a good opportunity for you, or, if asked, they may also:
Check on opportunities where they work now.
See if they know of opportunities in your industry.
See if they know of other opportunities in their location or network.
Introduce you to another corporate alum (2nd degree) who could perhaps help you land a job with a target employer.
See if they know anyone working for one of your target employers.
Help you learn about what it is like to work for one of those target employers – maybe the employer should drop off your list or move higher.
As usual with networks, it's not simply who you know. What matters are the additional people those in your network know – both other corporate alums as well as people they knew outside of that corporate world you have in common.
  Alumni Networking for Your Business  
If you have decided to start a business rather than looking for a job, your corporate alumni network can be a big help. Often other alumni have also decided to become entrepreneurs, and entrepreneurs live by their networks more than job seekers.
For example, I started my business as the result of a massive corporate layoff of a major employer headquartered here. My connections, naturally, were other former employees who were starting their own businesses or had become employees of businesses which could use the services of my new business.
I found my main business support through that corporate alumni network – people who helped me think through and develop my company. The web hosting company I use is run by a corporate alum, introduced to me by another alum.
Many early clients were introduced to me by other alums as well.  In my first office, I shared space with another alum whom I did not initially know but met through the alumni group. All of these connections enabled me to start my business much more smoothly than without them. I continue to do business with many of these people more than a decade later.
The Bottom Line For Corporate Alumni Networks
Join as many corporate alumni networking groups as you can. They can provide ongoing support for your career as well as the pleasure of staying in touch with people you know and value. These groups can offer decades of excellent networking, and you may all climb various corporate ladders together, helping each other succeed.
More About Successful Networking
---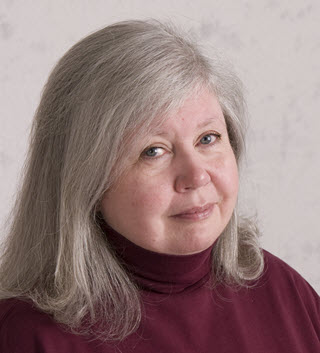 About the author…
Online job search expert Susan P. Joyce has been observing the online job search world and teaching online job search skills since 1995. A veteran of the United States Marine Corps and a recent Visiting Scholar at the MIT Sloan School of Management, Susan is a two-time layoff "graduate" who has worked in human resources at Harvard University and in a compensation consulting firm. Since 1998, Susan has been editor and publisher of Job-Hunt.org. Follow Susan on Twitter at @jobhuntorg and on Facebook, LinkedIn.
More about this author…