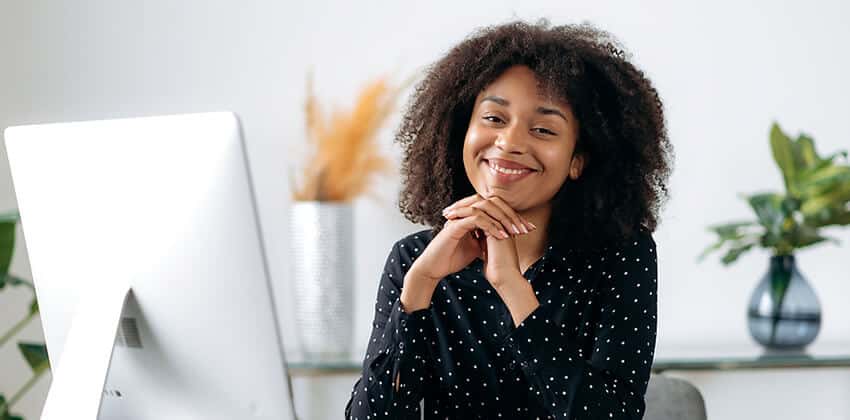 Whether you're applying for entry-level roles or looking to be promoted to a senior position at your company, there's one critical skill for your career success—a skill that will help you navigate the work world, changes in industry, or the ups and downs of your career. That skill is called career management.
What Is Career Management?
Career management is the ability to plan and take ownership of your career. It's about taking charge of your own professional development, finding jobs that align with your strengths, and planning your career around what matters to you.
Why Is Career Management Important?
Career management skills are the building blocks of a successful career. It helps you land a job in the right industry, leverage your skills, and pivot with any changes that arise in the world of work. Having a plan in place is critical not only in the hiring process but for driving your career success.
Tips for Managing Your Career
Career management puts you in the driver's seat of your career and helps you thrive. Below, we share a few career management best practices.
Know Your Strengths
Knowing your strengths is vital to managing your career. It helps you identify jobs that match your skills. You'll be able to apply to the right jobs, which will mean more interviews and an increased likelihood of success.
If you're unsure of your career strengths, consider reading What Color Is Your Parachute? or the CareerOneStop skills assessment.
Once you've identified what areas you excel at, you can more easily talk about your strengths in interviews.
Know Your Career Values
It'll be hard to find career satisfaction working in a job or at a company that fundamentally goes against your values. It could also lead to burnout. That's why it's important to find work that aligns with what matters to you.
Maybe you prefer to work for a green company that cares about the environment. Or, perhaps you would like to work for an employer that values workplace flexibility and offers perks, such as 100% remote work or hybrid jobs.
Understanding your career values will help you find work that's meaningful and with companies that align with what matters to you.
Build a Robust Network
Virtual networking (or in-person networking) is key to thriving in your career. By networking with other professionals and members of your local community, you can uncover opportunities to grow your career that you otherwise might not have known about.
You can also receive job referrals that put you in front of the hiring manager and share industry knowledge to help one another succeed.
Not sure how to build a network? FlexJobs, our sister site, has created The Ultimate Guide to Professional Networking to help you get started.
Do Quality Work
Sure, you could do the bare minimum and still get paid. But if you're serious about getting a promotion, a raise, or standing out to recruiters, you want to put your best foot forward.
This doesn't mean you have to spend late nights at the office or overflow your plate with too many projects (remember, time management is also important for career management).
However, if you're crunching data to present to senior leadership, consider adding some nice visuals to make your most important points more digestible. If you're a more experienced worker, you could volunteer to mentor the new hire or intern.
Doing quality work is a great way to get noticed by your manager and receive good references when it comes time for a promotion or to search for a new job.
Keep Learning
The world of work is changing fast. In just a few short years, everyone went from meeting in an office to using Zoom or chatting on Slack. Industry practices constantly change. Therefore, keeping abreast of industry trends, new technology, and best practices is vital to career success.
This doesn't necessarily mean that you need to go to graduate school. Attend relevant conferences, take online courses (such as LinkedIn Learning), or read up on industry-related news.
Career Management Is Key to Success
Career management doesn't mean haphazardly jumping from one job to another. Career management helps you develop a strategy to grow and thrive in your career. By following these best practices, you can create a plan that sets you up for success.