The best candidate for a new job is a person who is successful in her current job, continuously improving, always learning, and actively networking.
Savvy individuals are constantly "working" their career plan, even when not actively job-searching or doing typical job search functions, such as resume writing, interviewing, networking, or research. The mission of this section is to empower you to create a smart continuous career-building strategy that can lead to future promotions and new job opportunities.
Debra Wheatman, Expert in Building Your Career
With many years of experience in Human Resources and recruiting, Debra Wheatman founded Careers Done Write in 2005 to provide professional career coaching and resume writing services, and she has been contributing articles to Job-Hunt since 2011.
The Foundation Topics for Building Your Career
This section will feature many articles covering a wide array of career building topics. These are just a few of the topics that fall under the umbrella of career building strategies:
Personal Branding:

Do you know your brand? Is your brand hurting or helping your career? Take time to assess your existing brand. Next create a strategy to improve and promote your brand.

Ongoing Networking:

Networking is not only about attending conferences and posting your latest article on social media. Ongoing networking is a vital part of your continuous career building strategy. It's an exchange of information and support. As you develop your career, you are helping others to also develop their skills and competencies.

Professional Development:

There is no downside to professional development. With more education and new skills, you are poised for promotions, new job offers, and the ability to perform at a higher level. Face it; developing new skills will enhance your marketability.

Performance Evaluations:

You need not dread your performance evaluation with your manager. Treat it as you would a job interview. Take this opportunity to persuade your manager that you are an outstanding team member, deserving of an excellent evaluation, exciting new assignments, and future promotions.

Mentor Relationships:

If you don't have a mentor, consider finding one. A mentor, formal or informal, can be a valuable asset in your career. They are a few steps ahead of you on your career path and they can advise you of the upcoming dips and twists. Don't forget to pay it forward by mentoring a junior professional as you advance in your career.

Job Search Techniques:

Effective job search techniques have changed quickly and dramatically the last few years. Staying up-to-date with what works – and what no longer works – is important for job search success as you move forward in your career.
Career building is not reserved for those times in your life when you are eager to make a change. Take time to develop a multi-faceted career building strategy. Work your strategy on a regular basis and don't be surprised when opportunity knocks.
---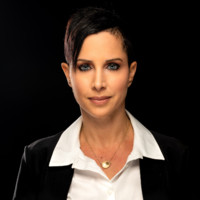 About the author…
Debra Wheatman is a Certified Professional Resume Writer (CPRW) and Certified Professional Career Coach (CPCC). She is globally recognized as an expert in advanced career search techniques with more than 18 years' corporate human resource experience. Debra has been featured on Fox Business News, WNYW with Brian Lehrer, and quoted in leading publications, including Forbes.com, The Washington Post, The New York Times, The Wall Street Journal, and CNBC. Debra may be reached at [email protected], or you may visit her website at CareersDoneWrite.com.
More about this author…