A few years ago my cousin Chuck challenged me to help him identify the "happy hunting ground" – the "best" industries – for his next career.;
I laid out some ideas and options for him, and he ended up migrating from real estate to banking, where he's been very happy so far.
This is an updated version of that information which includes the best industries for career changers plus the best industries for high school and college students.
Develop Your Own Criteria for Picking an Industry and/or an Occupation
As a layoff survivor, my criteria for choosing a new employer are different than they were before I was laid off. I think I'm smarter – now.
These are the criteria I used for Chuck and they are still appropriate:
An occupation which has a stable future where jobs will be difficult to out-source or off-shore
An occupation which is growing – the demographics indicate long term demand will grow or at least not shrink
An occupation which is everywhere – so you could change locations but still find a job
Which Occupations Meet Your Criteria?
The U.S. Department of Labor has discontinued the Career Guide to Industries, until 2016. Meanwhile, they recommend using the Occupational Outlook Handbook (OOH). Using the OOH as my information source, I was able to look at many occupations to pick the ones which looked the most promising. The OOH covers many more industries than the ones below, but I've picked out the largest, most stable, and best growth forecasted, as of 2012.
As you look at this list, remember that these industries don't need only the usual industry professionals we all immediately think of (e.g. doctors, dentists, and nurses in health care), they also need all the usual support and administrative services (finance, HR, IT, facilities, marketing, sales, etc.), too.
For career changers, these industries offer the best opportunities across the USA:
Healthcare and social assistance – the largest industry in the U.S. and growing very rapidly. This industry includes public and private hospitals, nursing and residential care facilities, and individual and family services.The health related industries are growing, whether they want to or not, because the population is growing. An increasing (and aging) population means increased demand, particularly in the field of taking care of seniors. At least the health care benefits should be good when you work for one of these employers! See the Healthcare Occupations analysis in the U.S. Department of Labor's Occupational Outlook Handbook for more details.
Professional, scientific, and technical services – the second largest industry in the U.S. and also growing very rapidly. This industry includes computer systems design and related services, like development and installation of computer networks and mobile technologies, as society adapts to the ever-increasing use of technology in our lives and work.
Educational services – the third largest industry, includes colleges, universities, and K-12 schools, and is projected to grow at about half the rate of the health care industry. Nearly 50% of the workers in this industry have a 4 year college degree or better.Teaching jobs are becoming more plentiful, according to the Education, Training, and Library Occupations analysis in the U.S. Department of Labor's Occupational Outlook Handbook, because of retirements. And, colleges, universities, and k-12 schools offer opportunities for many positions in addition to teaching and education. Harvard University has jobs for glass blowers, campus police, cooks, landscapers, programmers, HR, etc.
For high school and college students, the following industries offer good opportunities to earn money and gather experience:
Retail – sales jobs make up over 40% jobs in this industry, and they do not require a 4 year college degree. Most of the jobs are for employers with 10 or fewer employees, definitely small businesses. Salaries range from $8.00/hour for cashiers to $15.00/hour for the store managers. See Retail Sales Workers and Cashiers in the Occupational Outlook Handbookfor more detailed information.
Food service and drinking industry – this is the # 1 industry for employees in the 16 to 24 age range and projected growth through 2016 with 20% of employees between 16 and 19, and 40% of employees are part-time (twice the proportion for all industries). Average earnings are in the $8.00 to $10.00/hour range. See the analysis of Food Preparation and Service Occupations in the Occupational Outlook Handbook.
Transportation and warehouse – truck drivers hold 45% of the jobs in this industry, requiring only a high school education plus the appropriate commercial driver's license. Other jobs include clerks, packers, and movers. Average earnings are in the $10.00 to $25.00/hour range, depending on the level of skill and experience. The rising price of fuel may have a negative impact on the number of jobs and the salaries in this industry. See Transportation and Material Moving Occupations in the Occupational Outlook Handbook for more detailed information.
For much more information on this topic and many more industries, visit the U.S. Department of Labor's CareerOneStop.
Small Employers vs. Large Ones
Having worked mostly for large companies, I appreciated the wide range of opportunities they offered – changing departments, job functions, and even locations while retaining the same salary, benefits, and (a mixed blessing!) senior management. However, employment growth for the last few decades has been in small to mid-sized companies.
Larger organizations typically require people to specialize, which is both good a bad. Usually specialists are paid well, but if something changes in the industry or profession, they can be caught in a deadend, unable to find a job with a different employer, or just plain unemployed if their specialty is replaced by automation or becomes irrelevant.
In my experience, small companies typically offer their employees a wider range of opportunities to try different tasks and build experience for their resumes. Fewer employees mean that those employees need to do a wider range of tasks. So you can end up with a little experience in a lot of different fields by working for a small employer.
My experience with small employers is that the internal "politics" will usually be more visible than they are in a larger employer where the size of the organization limits your ability to know who is doing what, where. In a smaller organization, the politics will probably be more visible, but they can also be more stressful since everyone typically knows what everyone else is doing. It's like the difference between in living in a small town vs. living in a large town.
From a layoff-avoidance perspective, neither is particularly safe, but the larger employers do have a long track record of "off-shoring" (moving jobs to a different country where labor costs are cheaper).
So, the large employer vs. small employer is a trade-off.
---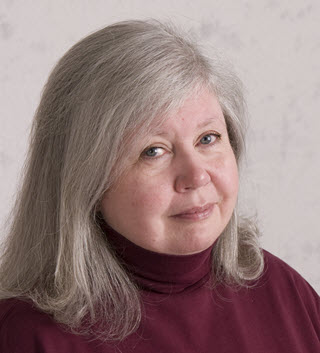 About the author…
Online job search expert Susan P. Joyce has been observing the online job search world and teaching online job search skills since 1995. A veteran of the United States Marine Corps and a recent Visiting Scholar at the MIT Sloan School of Management, Susan is a two-time layoff "graduate" who has worked in human resources at Harvard University and in a compensation consulting firm. Since 1998, Susan has been editor and publisher of Job-Hunt.org. Follow Susan on Twitter at @jobhuntorg and on Facebook, LinkedIn.
More about this author…