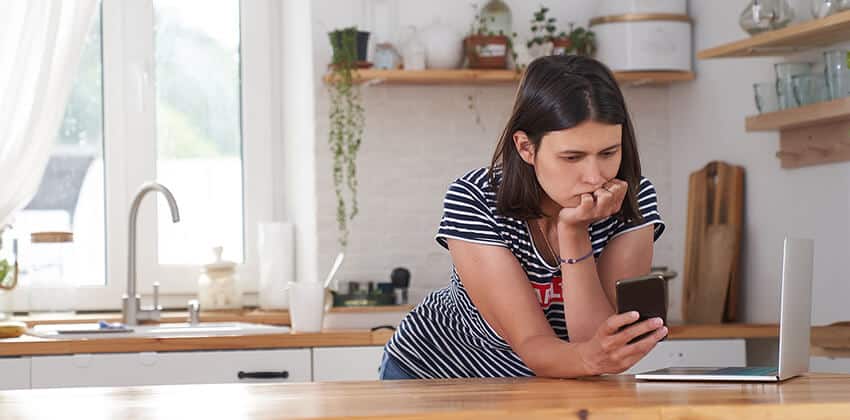 Part of almost every hiring process involves job seekers needing to submit professional references. But what do you do if you don't have professional references to provide as part of your application materials?
Candidates without professional references do have some options, though it takes a bit more creativity to satisfy this requirement without solid recommenders at the ready.
While it may seem odd to be job searching without professional references to recommend you, the situation is more common than you might think. You could find yourself wondering who to use when you don't have professional references at the start of your career, as a college graduate or young professional. You could also find yourself without these valuable references if you didn't perform well in your prior positions or failed to cultivate solid relationships at your former employer.
"It's true that candidates see more job searching success when their applications are supported by a professional reference," says Max Wesman, Chief Operating Officer at GoodHire, which offers employment background check services for companies. "But if you're new to the world of work, finding someone to vouch for you is no small feat. Fortunately, there are other options if you can't reach out to a former boss or supervisor."
Here are some alternative solutions to help get you over the reference hurdle.
Think Outside the Box
There's almost always someone who can vouch for a job seeker's desired work behaviors, according to Nance L. Schick, Esq., an employment attorney-mediator based in New York, New York.
Schick recommends that when job seekers don't have professional references like prior employers to ask to speak to potential employers, they can ask others who have supervised their work behaviors in some way. "For example, teachers can speak to behaviors such as attendance, timeliness of assignments, and quality of work," Schick explains. "Likewise, athletics coaches can give insight regarding reliability, leadership, teamwork, and problem-solving."
Other innovative reference ideas include asking an academic advisor for a club in which the job seeker served on a committee, or even a neighbor whose pet and home the job seeker cared for while the neighbor was away.
"Think about the job duties of the position and select references that can attest to your abilities to do the job," Schick says. "That's really what the employer wants, not necessarily to know whether you are popular or 'a good person.'"
Use Internal References at Your Target Company
You have to start somewhere when it comes to building your professional references, particularly if it's early in your career. With this in mind, Wesman believes that some of the most compelling references come from internal contacts who are already working for the company that you'd like to get hired at.
"To get a written recommendation from an existing employee, start by reaching out to them on social media or getting in touch via email," Wesman suggests. While it may seem like a long shot to snag a professional reference from someone you don't know personally yet, Wesman recommends focusing on building a genuine connection, withholding your request until you've had a few solid conversations to build rapport.
"Avoid making 'the big ask' immediately, but be clear about your intentions," Wesman says. "Let them know that you're interested in working alongside them, and that you wanted to reach out to learn more about what it's like."
By focusing on building an authentic rapport, it gives the internal employee a chance to learn more about who you are and what you do, so that when it comes time to ask them for a reference, they'll be more likely to go out of their way to help you land the role.
"As an added bonus, you'll already have a great contact at the company if you are accepted for a position," Wesman says. "This should make onboarding an easier and even more exciting experience."
Get Personal
A truly "professional" reference—meaning from someone who knows your capabilities in a work context, such as a former boss or manager—is understandably preferable to most employers as a business reference.
That said, desperate times may call for desperate measures, and using a personal reference may have to suffice. If you can't drum up a solid professional reference, or even a teacher or professor who's familiar with your work style and accomplishments, then it shouldn't hurt to request references from personal acquaintances.
Eran Galperin, who is a marketer and Founder of Gymdesk, which provides bespoke software for management solutions, suggests that you might ask a family member or family friend who may work in a similar industry to the one you're applying for.
"If you've volunteered with a local community group or [nonprofit], they may be able to provide a reference on your good character and work ethic," says Galperin, who employs contract remote workers and freelancers worldwide.
"If you've done some work on Fiverr, helped a friend fix their computer, or have an Etsy shop with great reviews, all of those examples of your dedication, creativity, and professionalism can help you convince a potential employer that you're a hard worker who is worth their time to hire."